Since 2008, over 2 million sold in over 48 countries and over 1000 retail locations in the U.S.
The ecoegg Laundry Egg®
Helping to save the planet, one egg at a time.
Why choose ecoegg products….
We have a small but effective range of innovative products. Learn more about our product benefits…
"Channel 13 Investigates went out and bought them, tested them out, so you don't have to"
"There have been many new products, techniques and hacks I've tried on my conscious-living journey. There's been the good, bad and stupid, but a

few rise above as game-changer

s that have become a permanent part of my life. The laundry soap product EcoEgg is one of those, which has prompted me to write this EcoEgg review."
ecoegg Laundry and Dryer Egg Bundle
®
Replace laundry detergent, fabric softener, and dryer sheets, all in one box. The ecoegg Laundry and Dryer Egg Bundle is a laundry solution, with no harsh chemicals, so it's kind to your skin, while reducing single-use plastic.
ecoegg Ultimate Bundle
® 

Starter Kit

This is the ultimate laundry solution. This bundle comes with the Contains Laundry Egg, an egg case cupholder, plus the Detox Tablet to deep-clean your machine. The kit also includes a pair of dryer eggs to round out the full ecoegg laundry experience, all for $10 off.
Amazon Reviews
(Over 4.000)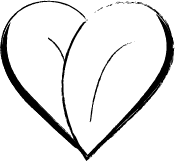 Ecoegg is passionate about producing innovative products that are free from harmful chemicals, perfect for people with sensitive skin, and kind to your wallet. That passion has translated into two million units sold in over 48 different countries. 
Dozens of testimonials on YouTube