How Does It Work?
ecoegg Ultimate Bundle®
The complete ecoegg laundry system. The Ultimate Bundle includes the Laundry Egg, an egg case cupholder, plus the Detox Tablet to deep-clean your machine for a fresh start. The kit also includes a pair of dryer eggs to round out the full ecoegg laundry experience, all with substantial savings.
ecoegg Laundry and Dryer Egg Bundle
®
Replace laundry detergent, fabric softener, and dryer sheets, all in one box. The ecoegg Laundry and Dryer Egg Bundle is a laundry solution, with no harsh chemicals, so it's kind to your skin, while reducing single-use plastic.
ecoegg Laundry Egg Refill Pellets
®
Reuse your ecoegg Laundry Egg over and over again with these refills. Each pack gives you 50 washes.
Our simple, innovative products clean your family's clothes while being better for the planet. See why simple better clean works …
"Channel 13 Investigates went out and bought them, tested them out, so you don't have to"
"There have been many new products, techniques and hacks I've tried on my conscious-living journey. There's been the good, bad and stupid, but a

few rise above as game-changer

s that have become a permanent part of my life. The laundry soap product EcoEgg is one of those, which has prompted me to write this EcoEgg review."
Amazon Reviews
(Over 4.000)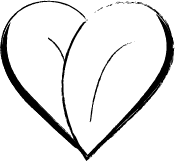 Ecoegg is passionate about producing innovative products that are free from harmful chemicals, perfect for people with sensitive skin, and kind to your wallet. That passion has translated into two million units sold in over 48 different countries. 
Every change we can make to reduce our individual impact on the environment adds up. Think of the cumulative effect of everything you do in a day!
read more
Dozens of testimonials on YouTube