The ecoegg Laundry Egg®
Take care for your family with every load of clean clothes.
Our simple, innovative products clean your family's clothes while being better for the planet. See why simple better clean works …
"Channel 13 Investigates went out and bought them, tested them out, so you don't have to"
"There have been many new products, techniques and hacks I've tried on my conscious-living journey. There's been the good, bad and stupid, but a

few rise above as game-changers

 that have become a permanent part of my life. The laundry soap product EcoEgg is one of those, which has prompted me to write this EcoEgg review."
ecoegg Laundry and Dryer Egg Bundle
®
Replace laundry detergent, fabric softener, and dryer sheets, all in one box. The ecoegg Laundry and Dryer Egg Bundle is a laundry solution, with no harsh chemicals, so it's kind to your skin, while reducing single-use plastic.
ecoegg Ultimate Bundle
® 

Starter Kit

This is the ultimate laundry solution. This bundle comes with the Laundry Egg, an egg case cupholder, plus the Detox Tablet to deep-clean your machine for a fresh start. The kit also includes a pair of dryer eggs to round out the full ecoegg laundry experience, all for $10 off.
Amazon Reviews
(Over 4.000)
LOVE THE EGG
R Van - Fragrance Free
5/9/2020
"I've been using the Ecoegg for over a year now, and I really love it. I do keep laundry detergent on hand for those special, extra-dirty loads. Other than that, I use the egg for every load. Because of allergies, we use unscented items whenever we can. I recommend this product. We have very hard water and it washes our clothes just fine."
I'm so impressed!
Jeanette - Fresh Linen
4/16/2020
"A friend told me about the Ecoegg and I decided to give it a try. I've never been so excited about doing laundry. I have an 11 year-old son with ASD who frequently has accidents. In addition to scented detergent, I usually add vinegar and baking soda to the washer and let the load soak for 30 minutes to get the smell out. I no longer need to do that.
Definitely Try This
D - Spring Blossom
3/4/2020
"Fresh scent. I wish I had of purchased this years ago. Very convenient, lovely fresh clean laundry. You still use fabric conditioner in the normal way. Very happy I switched from liquid detergent to this egg. Don't hesitate."
What's not to like?
Chris - Fragrance Free
3/5/2020
"Why didn't I use one of these before? My laundry is as good as washing with a well known brand of washing liquid
However, apart from being eco friendly and economical, I don't have to carry a heavy bottle of liquid or pour it out. The eco egg is just so easy."
Great for helping with Eczema
Rebecca Shaw - Fresh Linen
10/6/2019
"Great product, has done wonders for my sons Eczema"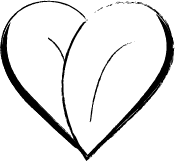 At ecoegg, we're passionate about producing innovative products that are better for your family. They simplify your life. They clean your clothes without harmful chemicals (better for for people with sensitive skin, and, well, everyone else), and are easier on your wallet.
Simple. Better. Clean.
Dozens of testimonials on YouTube