The ecoegg Laundry Egg replaces both traditional laundry detergent and fabric conditioner. Simply pop it in the washing machine drum with your clothes and let it do its work. But, how do these funny little mineral pellets actually clean our laundry we hear you ask…. Let us explain!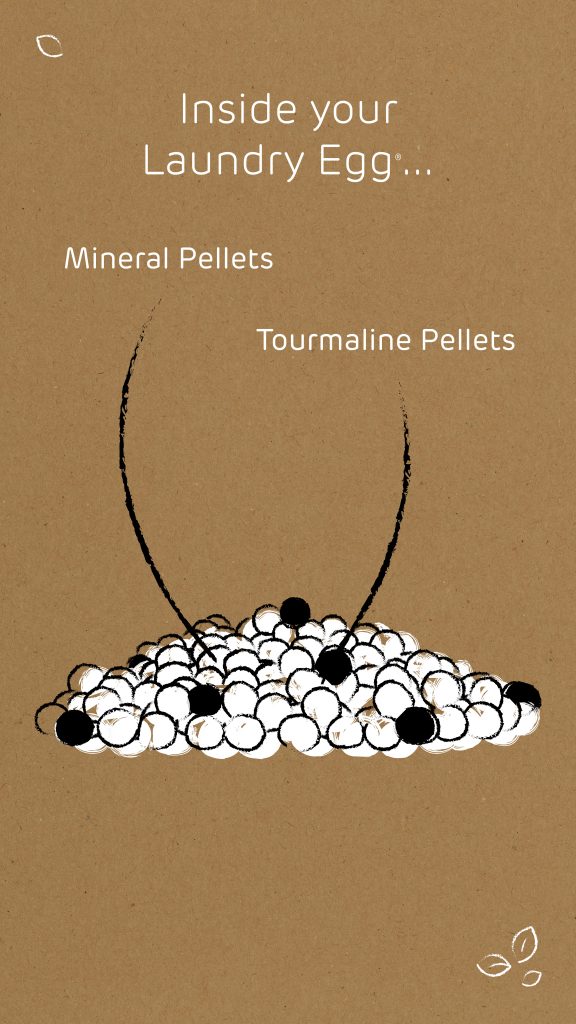 The white mineral pellets are made up of biodegradable surfactants, stabilizers, builders, and binders. These are the pellets that do most of the actual cleaning. The dark gray mineral pellets are tourmaline. These help to do the softening of the laundry. Together, they work to clean your laundry for optimum results. In addition, the physical mechanics of the egg case are another factor that helps to remove dirt from your clothes too, much like a traditional hard bar of soap (or even a stone) would have done. Here's an interesting article which explains more about the history of laundry.
The Mineral Pellets — Let's get into the science… How does the ecoegg Laundry Egg work?
The surfactants in the laundry pellets lift away dirt from the fabrics because one end of the surfactant molecule is attracted to water, while the other end is attracted to dirt and grease.
These surfactant molecules help water to take hold of the dirt and grease, break it up and wash it away.
Other ingredients in the white pellets ensure the dirt and grime in water do not move back on to the fabrics and remains in the wash water to be rinsed away.
The tourmaline (dark grey pellets) naturally ionise the water, making it slightly more alkaline. Alkaline water helps to lift dirt better but more importantly softens the fibres of the clothes. Therefore, acting as a natural fabric softener.Together both the mineral pellets work together to provide you with optimum cleaning results and fresh laundry load!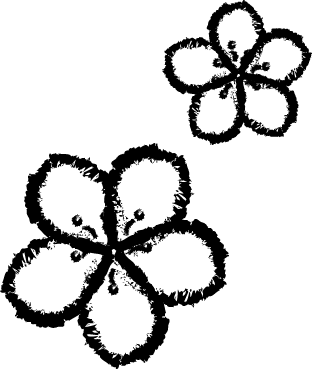 Fragrance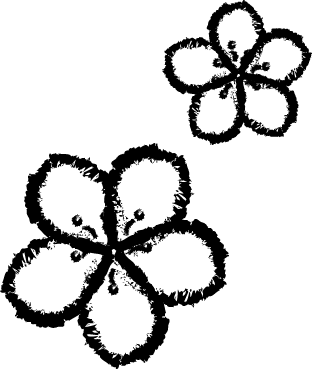 The white mineral pellets also include a blend of essential oils (food grade) to create the final fragrance for your Laundry Egg (unless you have opted for Fragrance Free). The fragrance is just a subtle hint as this is what ensures our Laundry Eggs are suitable for sensitive skin, hypoallergenic and means there are no harmful chemicals heading into our water ways. However, it's key to remember that just because your clothes are not highly scented, it doesn't mean they're not clean – we've all just become accustomed to strong fragrances, and associating it with cleanliness.
Refilling
So, all you do is pop it in your machine to do it's cleaning, and over time the mineral pellets will decrease in size. The laundry egg needs water to 'activate' so it's important to ensure your machine has enough room for the water to flow around the machine. Of course, we do not recommend lighter loads as that's a waste of resource however, it's best not to stuff your machine full to the brim. After your initial 70 washes you'll see the pellets will have decreased by around just under half the size, and that's your time to refill and go again.
Find out why people love their Laundry Egg .